Board of Directors
We are committed to transparency and integrity in all our business activities.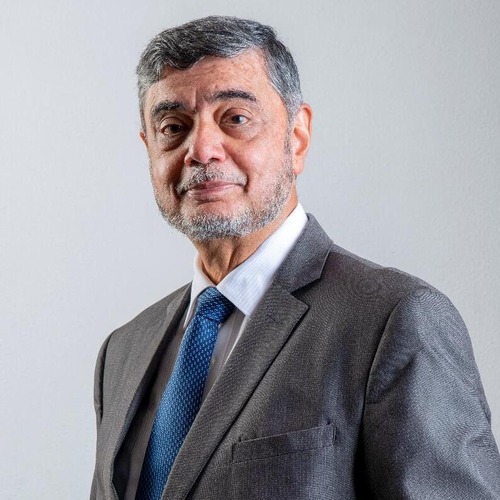 Mr. Shriprakash Shukla
Non - Executive Director
Mr SP Shukla is the Chairman of the Boards of several companies of the Mahindra Group engaged in Defence, Aerospace and Agri sectors. He is also President of the Society of Indian Defence Manufacturers.
Mr Shukla is among the top-most industry leaders in India with over four decades of rich, varied experience in managing large projects and operations across diverse industries, including Tyres, Telecom, Defence & Aerospace, Steel and Agri sectors.
Prior to his current role, he served as President of Group Strategy and Chief Brand officer of the Mahindra Group. He oversaw and orchestrated a complete makeover of the visual identity of the Mahindra Group. He was also responsible for the Formula E (Electric Cars) racing vertical for the Group.
He has been member of bilateral CEO forums with several countries including Spain. He has also served as a member of the Technology Development Board of Department of Science & Technology, Govt of India.His academic qualifications include B Tech and MBA from premier institutes in India.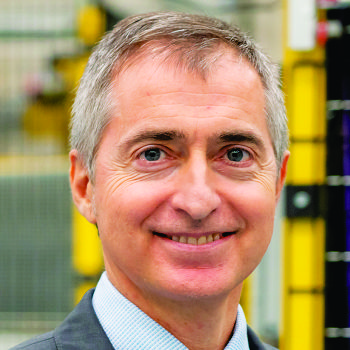 Mr. Ander Arenaza Álvarez
Executive Director and CEO- CIE India Group
Mr. Arenaza is the CEO of CIE India Group and Executive Director of the Company since 2016. He has more than 25 years experience in the automotive sector and, prior joining CIE Automotive in 2007, he held relevant positions in different automotive companies. Within CIE Automotive Group, Mr. Arenaza has led Machining and Aluminum HPDC Divisions worldwide with extensive exposure to international businesses. He holds degree in Industrial Engineering (Industrial Engineering School of Bilbao) and a master's in business administration (MBA) from Deusto University (Bilbao).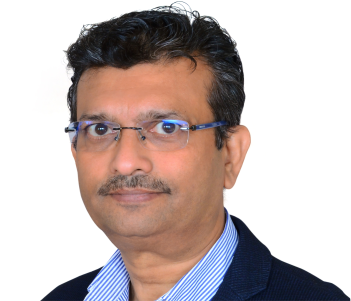 Mr. Manoj Mullassery Menon
Executive Director and CEO – Foundry, MPD, Stampings, Composites and Gears Divisions.
Mr. Menon is the business head of the Gears, Composites, Foundry, Stampings & Magnetics Divisions in India. Earlier he was the Executive Director and CEO of Mahindra Gears and Transmissions Private Limited (MGTPL), the erstwhile wholly owned subsidiary of the Company. Mr. Menon has an experience of more than 29 years from setting up green field projects to heading operations and strategy. He is B. Tech in Production Engineering from National Institute of Technology, Calicut and has a Masters in Management Studies from Symbiosis Institute of Business Management.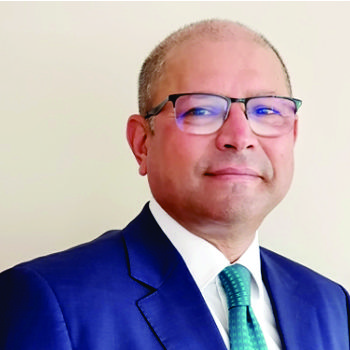 Mr. Anil Haridass
Non - Executive Director
Mr. Anil Haridass, has more than thirty five years of experience in the automotive segment and set up Bill Forge Private Limited (Bill Forge) in 1982 and has been with the company from its very inception. Under his leadership, Bill Forge witnessed sustained growth to become an important player in the Indian forgings market and was acquired by CIE Group in 2016. He has also been actively involved with bodies such as the Automotive Component Manufacturers Association of India, Association of Indian Forging Industry and the International Cold Forging Group. Mr. Haridass is a graduate in Metallurgical Engineering from PSG College of Technology, University of Madras.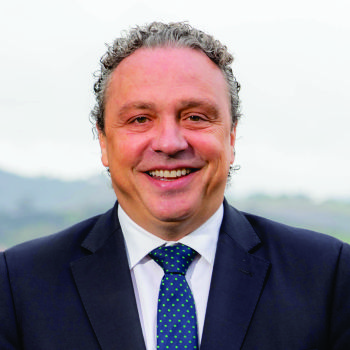 Mr. Jesus Maria Herrera Barandiaran
Non – Executive Director
Mr. Herrera joined CIE Automotive as CFO in 1991, also heading up the HR function for CIE Orbelan. In 1995, he was named deputy manager and in 1998 he was promoted to general manager. In 2000, he took over management of CIE Brazil and in 2002, of CIE Plasfil. That same year he was named global director of CIE Plástico, a position he held until 2005, when he took up the general manager spot at CIE America.
He has been the CEO of Autometal S.A. since 2010 and in 2011 he was named COO for the entire Group; just a year later he would be named general manager of CIE Automotive. Lastly, in 2013, the Board of Directors appointed him CEO of CIE Automotive. He is also a director at Global Dominion Access, S.A. A graduate of business studies and economics from the Basque University, Mr. Herrera also holds a Master of International Expansion (from Euroforum).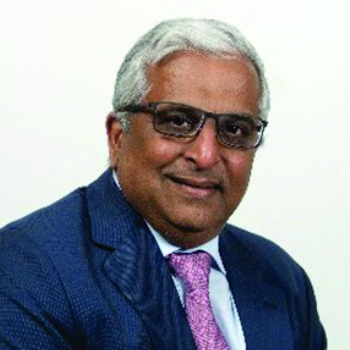 Mr. Alan Savio D'Silva Picardo
Independent Director
Mr. D'Silva had been working with Pricewaterhouse Cooper (PwC) for over 30 years as a Senior Partner and retired from PwC in 2014. During his tenure in the firm he took on various leadership roles and responsibilities both at national and International level. Currently, he advises corporates, SME's and family owned businesses and is also an entrepreneur in the technological and agricultural sector. Mr. D'Silva, 63, is a Chartered Accountant from the Institute of Chartered Accountant, England & Wales (ICAEW) and the Spanish Institute of Auditors (ICJCE). He has also completed his Bachelor's in Commerce (Hons) from the University of Mumbai (Sydenham College) and Brighton Polytechnic (University of Sussex).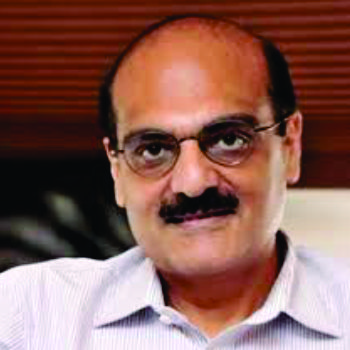 Mr. Manojkumar Madangopal Maheshwari
Independent Director
Mr. Maheshwari is a second-generation entrepreneur and his work experience encompasses project management, production, marketing, financial and general management areas of medium sized companies. He is also an active angel investor and venture capitalist. He is a graduate from Bombay University.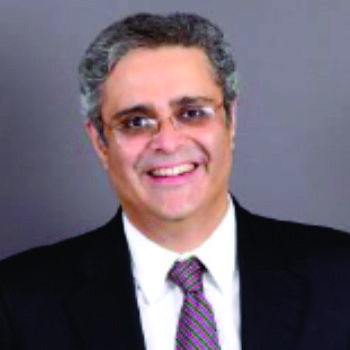 Mr. Suhail Amin Nathani
Independent Director
Mr. Nathani is the Managing Partner of Economic Laws Practice (ELP) a leading law firm in India. With over 25 years of experience, he has advised clients on transactional and advisory aspects of private equity investments, mergers & acquisitions, joint ventures, strategic alliances and corporate restructuring across multiple sectors. He is an Honorary Adjunct Professor at the Jindal Global Law School and a member of the Apex Advisory Board at Adani Institute of Infrastructure Management.
He is on the Government of Maharashtra's Panel for Task Force on review & amendment of laws related to charitable trusts in Maharashtra. Mr. Nathani, holds a Master's Degree at Cambridge University, England and has also received an LL.M. from Duke University, USA. Apart from India, he is also admitted to the State Bar of New York.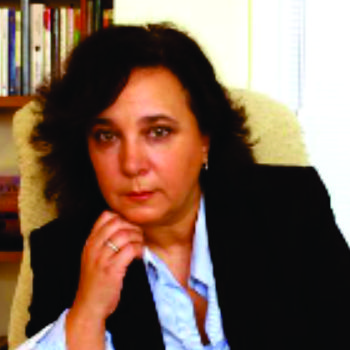 Mrs. Roxana Meda Inoriza
Independent Director
Mrs. Meda started her career with PricewaterhouseCoopers in 1982 as auditor. She held different positions in PwC for the next 20 years and served as Director of Audit and Business Advisory Services between 1996 to 2002. In the year 2002 she joined Acciona Energía, SA (Pamplona) and served in many leadership roles for the next ten years. Mrs. Meda holds degree in Economics and Business Studies from the Universidad del País Vasco (Spain), she is also member of the Instituto de Auditores Censores de Cuentas Chartered Accountant) since1988 and member of the Registro Oficial de Auditores de Cuentas (ROAC) (Official Register of Auditors - Spain).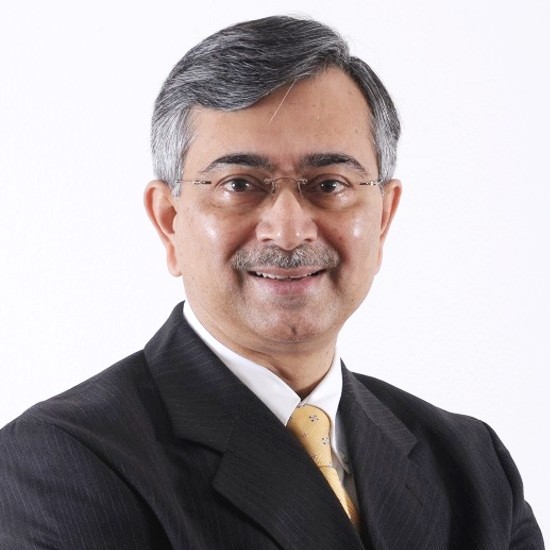 Mr. Jairaj Purandare
Independent Director
Mr. Purandare is a Fellow member of Institute of Chartered Accountants of India; he completed his Bachelor of Science (Hons) from University of Bombay and YPO Presidents Program from Harvard Business School. He is the Founder Chairman of JMP Advisors Pvt Ltd, a leading advisory, tax and regulatory services firm, based in Mumbai, India. He has over four decades of experience in accounting, tax and business advisory matters. Mr. Purandare was Regional Managing Partner, Chairman–Tax and Country Leader–Markets & Industries of PricewaterhouseCoopers India.
He was earlier Chairman of Ernst & Young India (EY). He was the Country Head of the Tax & Business Advisory practice of Andersen India, before joining EY. He has significant expertise in advising large and multinational clients. He has considerable experience on various issues in the Financial Services, Infrastructure, Power, Telecom, Media, Pharma and Auto sectors.
He is a regular speaker at seminars in India and abroad. Mr. Purandare has presented several papers in areas of his expertise including inbound/outbound investment structuring, international tax, transfer pricing, M&As, Indian Budget and Economy.
He is former member of Central Direct Taxes Advisory Committee (chaired by the Finance Minister), Steering Committee member of ITSG International Network, Member of City of London Advisory Council for India, Member of YPO Gold - Former Finance Chairperson & Regional Networks Chair, Confederation of Indian Industry (CII) - member, former National Council member and Chairman, Taxation Committee.
Committees
1. Audit Committee
| Sr. No. | Name Of Members | Category | Committee Position Held |
| --- | --- | --- | --- |
| 1 | Mr. Alan Savio D Silva Picardo | Independent Director | Chairman |
| 2 | Mr. Manojkumar Madangopal Maheshwari | Independent Director | Member |
| 3 | Mrs. Roxana Meda Inoriza | Independent Director | Member |
2. Nomination and Remuneration Committee
| Sr. No. | Name Of Members | Category | Committee Position Held |
| --- | --- | --- | --- |
| 1 | Mr. Manojkumar Madangopal Maheshwari | Independent Director | Chairman |
| 2 | Mr. Alan Savio D Silva Picardo | Independent Director | Member |
| 3 | Mrs. Roxana Meda Inoriza | Independent Director | Member |
| 4 | Mr. Jesús María Herrera Barandiaran | Non-Executive Director | Member |
3. Stakeholders' Relationship Committee
| Sr. No. | Name Of Members | Category | Committee Position Held |
| --- | --- | --- | --- |
| 1 | Mr. Alan Savio D Silva Picardo | Independent Director | Chairman |
| 2 | Mr. Suhail Amin Nathani | Independent Director | Member |
| 3 | Mr. Manoj Mullassary Menon | Executive Director | Member |
4. Corporate Social Responsibility Committee
| Sr. No. | Name Of Members | Category | Committee Position Held |
| --- | --- | --- | --- |
| 1 | Mr. Manoj Mullassary Menon | Executive Director | Chairman |
| 2 | Mr. Alan Savio D Silva Picardo | Independent Director | Member |
| 3 | Mr. Anil Haridass | Non-Executive Director | Member |
5. Risk Management Committee
| Sr. No. | Name Of Members | Category | Committee Position Held |
| --- | --- | --- | --- |
| 1 | Mr. Manoj Mullassery Menon | Executive Director | Chairman |
| 2 | Mr. Ander Arenaza Alvarez | Executive Director | Member |
| 3 | Mr. Alan Savio D Silva Picardo | Independent Director | Member |